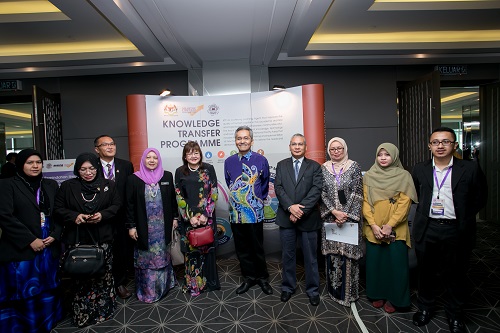 ''4th NATIONAL CONFERENCE ON KNOWLEDGE TRANSFER (NCKT'17)''
"Knowledge Translation for National Transformation"
11th - 12th December 2017
EDC Hotel & Resorts, UUM Sintok, Kedah
NCKT'17 is a National Conference focusing on the effective delivery of established knowledge through the mechanisms of transfer, exchange and sharing.
NCKT'17 aims to promote collaborative knowledge transfer/translation among academics, researchers, industry or community representatives, enterprises, governmental bodies and non-governmental organisations in exchanging and sharing experiences for nation capacity building.
Featuring well-known speakers, the NCKT'17 provides an excellent platform for sharing the outcomes and impacts of university-community and university-industry collaborations through knowledge transfer.
Applicable themes include (but are not limited to) :-
Process of knowledge transfer, knowledge translation, knowledge creation, knowledge exchange and knowledge sharing

Human and organisational aspects of knowledge management

Incubators and entrepreneurship schemes

Collaborative applied research and consultancy

Knowledge Transfer Partnership

All other aspects of university-business and university-industry collaborative programme

Case studies of successful knowledge transfer/translation projects.

Examples of best practice in respect of knowledge transfer/translation from practitioners.

Innovative knowledge transfer/translation mechanisms.

The outcomes and results of knowledge transfer/translation projects.

Management of knowledge transfer/translation

Development of knowledge transfer/translation policy